Monday, February 15, 2010 at 6:30AM
Because I get to see the mess created by five year old hands learning their way around the kitchen.
Because of homemade ciabatta bread croutons, baked with olive oil and kosher salt.
And some freshly shaved parmesan never hurt matters, either.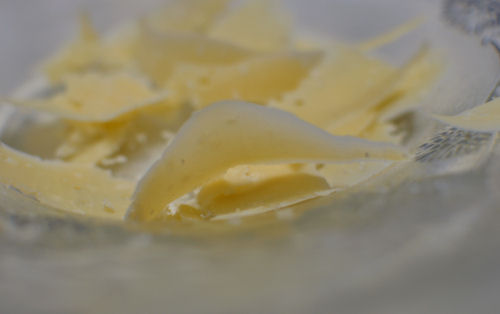 Because of little girls who spend twenty minutes fashioning the perfect heart-shaped biscuit for their daddy.
Because of the patina on the baking sheet that has faithfully seen us through every holiday, every good time and bad time.
Because my children are learning to do things they can someday teach their own children.
Who will, of course, live with me. Because I said so.
Because a two year old in a footie sleeper and a five year old in a Cleopatra Halloween costume can have the best "Valemtime's Day ever" with their very own mama in their very own kitchen.
Because I can see the years slipping through my hands with every blink, and because I have a camera to document the moments.
Because plastic cups are just as good as fancy biscuit cutters.
Because the jumbly, misshapen ones taste better than the perfectly round ones when you see the pride on your baby's face.
Because even though my Valemtime's Day wasn't full of jewelry and trips to Paris, it was full of love and good food.
And hello? There were warm homemade biscuits at my Valemtime's Day. Beat that with a stick.
And you? Did anything special happen to you on Valemtime's Day?

Yarnista
|

10 Comments
|
in

Chit Chat